WRBG Annual Meeting Invitation: Carrie Smith on being a "Librarian over the Rainbow."
June 17, 2021 @ 12:00 pm

-

1:00 pm

Free
The WASHINGTON RARE BOOK GROUP (WRBG)
Invites you to join us for a talk by Carrie Smith, Branch Librarian of the Smithsonian Tropical Research Institute, on being a "Librarian over the Rainbow."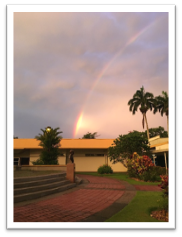 Thursday, June 17th, 2021, at noon, via Zoom.
Our speaker, Carrie Smith, has held a variety of interesting positions in research libraries and special collections throughout her career, including managing a Federal Depository Library Program (FDLP) government documents collection at the National Oceanic and Atmospheric Administration (NOAA) Central Library, cataloging rare Shakespeare works in print at the Folger Shakespeare Library, and eight years working with the Smithsonian Libraries & Archives.
At present, she is the Branch Librarian of the Smithsonian Tropical Research Institute in Panama.
Carrie is the former President of the WRBG, continues to be an avid Wizard of Oz enthusiast, and is thrilled to have been able to join the virtual WRBG sessions over the course of the past year.
Important agenda item: This virtual event will also constitute the Group's Annual Meeting, including the election of officers for the coming year. We welcome self-nominations from the membership for the Executive Board. If you are interested in serving, please submit your name to Amanda (azim@loc.gov), Morgan (morgan.aronson@navy.mil), or Jackie (jacol@loc.gov).
We are looking to fill the following open positions:
Secretary
Webmaster/Social Media Manager
If you are not interested in being an officer, but would like to help with programming, we welcome your assistance. We meet as a group a few times a year to discuss and arrange programs.
Finally, as this event is virtual and free, please feel free to invite anyone who may be interested in learning more about WRBG. If you have friends, family, students, interns, or colleagues who like rare materials, this is an ideal opportunity for them to meet us, hear about what we do, and consider joining. The more the merrier!
Looking forward to seeing you all there.
 Even though there is no cost for this event, members must RSVP by June 16th so we can send you an email with login instructions prior to the event.
The Zoom link will be emailed to registered participants in advance of the program.
Amanda Zimmerman, President
Washington Rare Book Group
Tickets are not available as this event has passed.